New Hamptons-Inspired Jewelry Line
Expert radio and television sports commentator, and author on the game of golf and its stars, Ann Liguori, recently revealed her new jewelry collaboration with Holly Daniels Christensen for her jewelry line known as the "Hamptons Rope Collection" https://dunejewelry.com/collections/hamptons-long-island-rope-jewelry.
The hand-crafted, sterling silver jewelry line features sophisticated and timeless pieces including ear rings, ring, bracelet, neckless and cuff links, with sand from your favorite beach or golf course. It makes for the perfect gift and keepsake. Ann also promotes the Dune Jewelry golf items, including ball markers, divot tool, wine stoppers and much more. (www.dunegolf.com).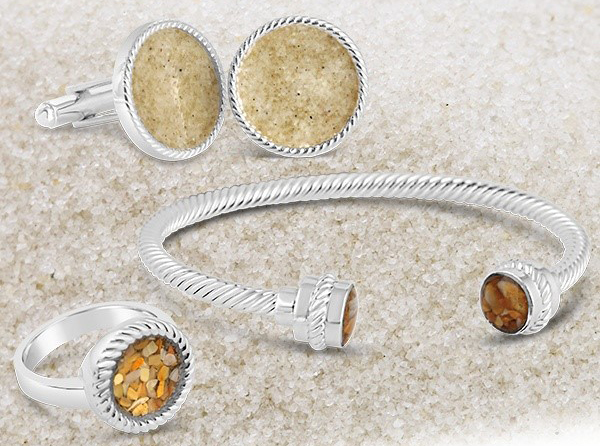 Ann's busy summer includes hosting events for the 501c3 Ann Liguori Foundation, which raises funds and awareness for not-for-profit organizations that focus on cancer research, prevention, cancer care and mentorship.
The 21st Annual Ann Liguori Foundation Charity Golf Classic takes place on Thursday, June 20 at historic Westhampton Country Club in The Hamptons. Join Ann and her celebrity friends, play for great prizes and support an important cause. For more info and to register, please visit: http://annliguori.com/anns-charity-golf-event/
Ann's work, whether in the radio studio, golf course or design studio, is certainly not to be missed. For more information about Ann's busy summer schedule, please visit her website http://annliguori.com/
About Ann Liguori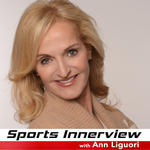 Ann Liguori is a polymath – a radio and television golf commentating phenomenon, President of Ann Liguori Productions and owner of Sports Innerview Radio & Television, an archive collection of interviews Ann did with sports legends and entertainment stars. She is the author of 'A Passion for Golf: Celebrity Musings About the Game,' (2007) available on amazon.com. In addition, Ann is a champion of charitable activity through her Ann Liguori Foundation, a 501c3 public charity with the mission to raise funds and awareness for not-for-profits that work in the field of cancer research, prevention and cancer care. Lastly, in creative collaboration with Holly Daniels Christensen and Dune Jewelry, Ann Liguori debuted her "Hamptons Rope Collection" and Dune Golf items, using sand from your favorite beach or golf course, in beautiful, custom-made pieces.
Ann, who's covered Tiger Woods career from the beginning, will be broadcasting for WFAN-NY and CBS Sports Radio Network from the PGA Championship at Bethpage, May 16-19, 2019 and from Pebble Beach during the U.S. Open Golf Championship, June 13-16, 2019.
Facebook:        AnnLiguori
Twitter:            @AnnLiguori
Instagram:        @theAnnLiguori
YouTube:          AnnLiguori